Classically trained in the art of kaiseki, Chef Sakamoto decided to leap into the world of ramen with his latest venture, Chotto Motto.
Floressa Cafe Began quickly after Sara And Caitlin made plans to make pie together on a chilly autumn day. They had just met, were newish to a Cleveland community, and had a passion for innovative baking solutions to what they believed were gaps missing from the Cleveland food scene.
That fateful day they threw together a vegan gluten free pumpkin pie & chocolate tart. Next a vegan Apple galette. Who knew that more would come from this afternoon than pie and good conversation! (recipes were later tweaked and developed into our cornerstone recipes)
While baking dreams were shared. Dreams of creating a place full of delicious snacks, bites, and treats that anyone could eat. And Anyone would want to eat! This place would be free from anything artificial; specifically food colors, flavors, and fillers. Instead it would feature local ingredients when available and in season, organic if affordable, and the best quality ingredients we could manage.
There was a spark of destiny in this conversation. The two decided to meet for coffee and investigate this dream further… and that that is how Floressa Cafe was born.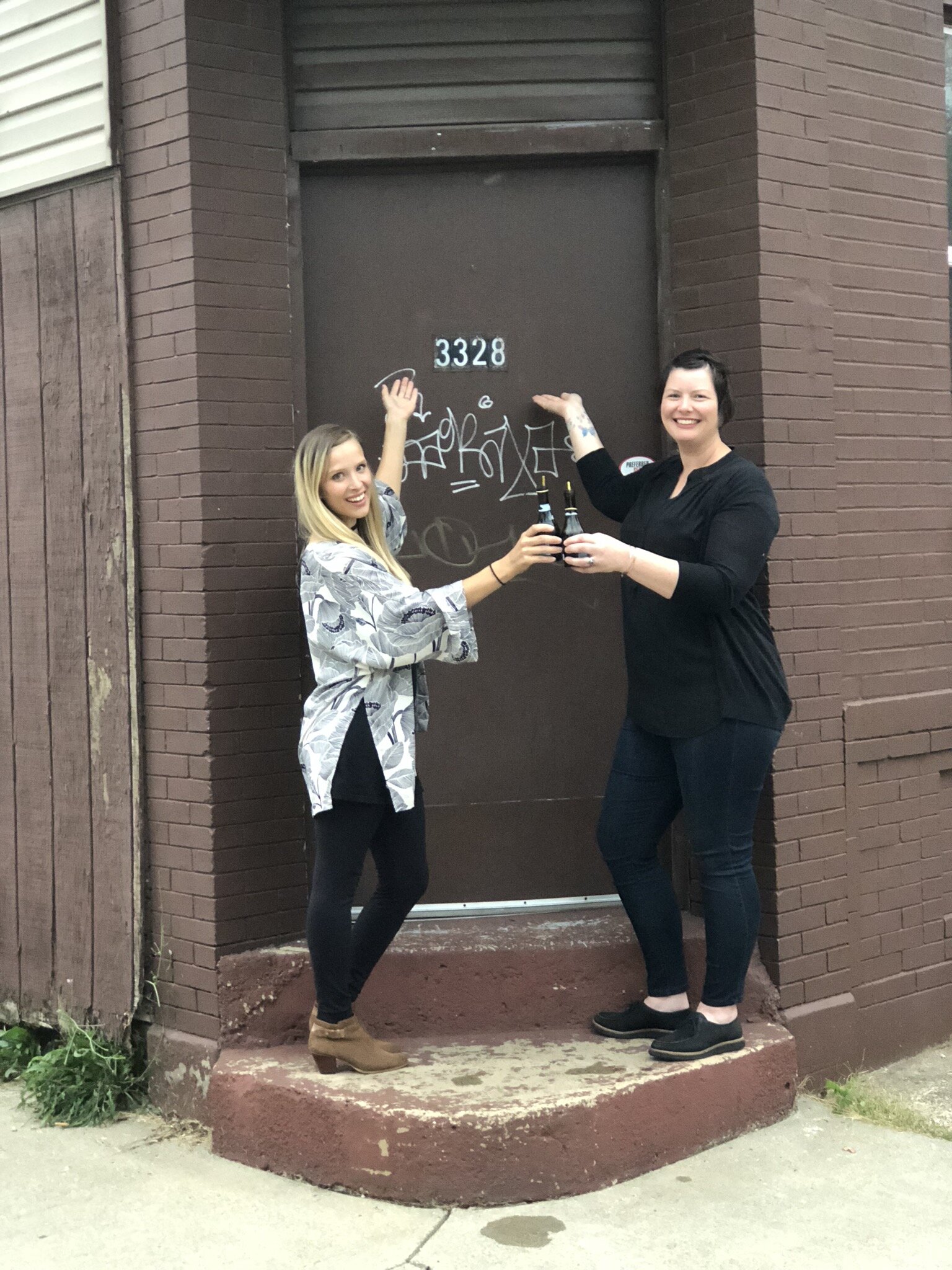 Celebrating the purchase of our property!
Standing with us is the love and support of our families and customers
TOKYO, JP
The First Venture
1998
After saving his wages from the Nagano apprenticeship, Chef Sakamoto took out a loan and opened Chotto Kai, his first restaurant in Tokyo. Using simple, seasonal ingredients, he was able to bring the luxury of kaiseki to all. Because he incorporated some of the Hong Kong flavors his mother had inspired in him, Chotto Kai was both a huge success and a unique contribution to Tokyo's culinary landscape.

During his eighth year at Chotto Kai, he befriended ramen shop owner Rei Fukui. Chef Sakamoto had stopped by her front stall for a quick dinner and fell instantly in love with her take on the springy yet soft noodle. Every ingredient was meticulously prepared, just like each kaiseki course.
HONG KONG
A New Challenge
2016
Chef Sakamoto implored chef Fukui to share her methods. She said that she would only teach him the basics if he promised to bring the art of ramen abroad. He brought the proposition to his family, and his mother immediately urged him to go to Hong Kong.

The next week, Chef Sakamoto flew to the "Pearl City" and discovered that he felt more at home than ever. He knew that he could meld the umami flavors and smoky scents of Cantonese cuisine with the richness and nuances of ramen. He went back to Tokyo to learn from Chef Fukui, and with her blessing, returned to Hong Kong seven years later.